All-in-one Cloud Software for Document Workflow Automation
Anywhere, anytime working with the most robust, efficient, all-in-one software for Intelligent Document Processing, Document Workflow Automation and Content Management
Work from Anywhere!
Simple. Robust. All-in-one Cloud Software for intelligent document processing, document management and business process automation!
Fully-featured Integrated Automated Platform
Hosted by globally recognized cloud providers
Fully managed and maintained by the vendor
Build your document workflow with no efforts
elDoc is No Code Automated Platform enables users to design and automate document workflows in minutes. Hassle-free, robust, efficient all-in-one software for document workflow automation and management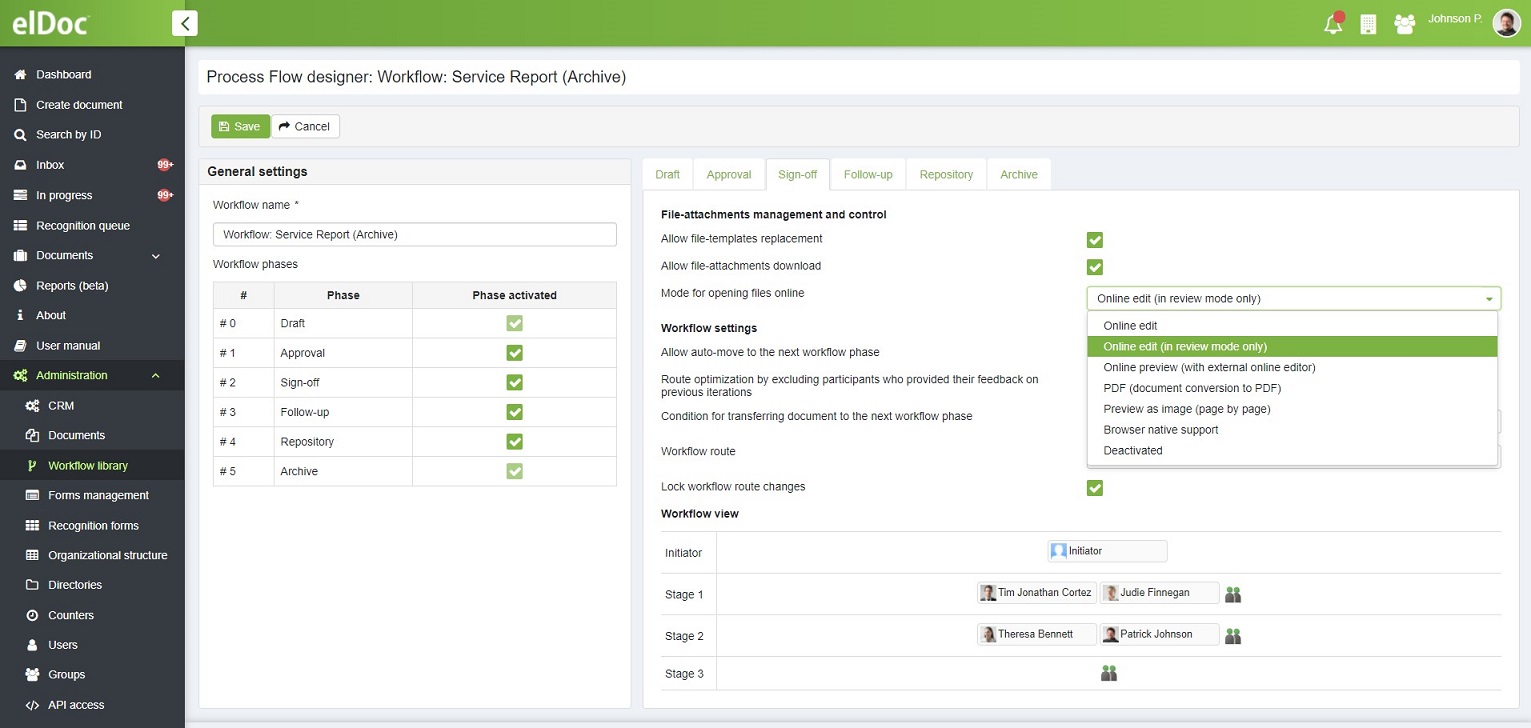 Deliver automation straight away with powerful BPM engine
Create variety of workflows with powerful BPM engine. There is no need to involve developers to design and automate your document workflows. Deliver automation faster with elDoc No Code Platform
Orchestrate and analyze your efficiency
Get a greater insight over document management and staff performance with robust monitoring, audit and analytics capabilities. Track operational efficiency in real-time to drive further business growth
Identify faster process bottlenecks to increase productivity
Track document processing status in real-time, perform audit where required, build customized reports to get greater insights over the overall performance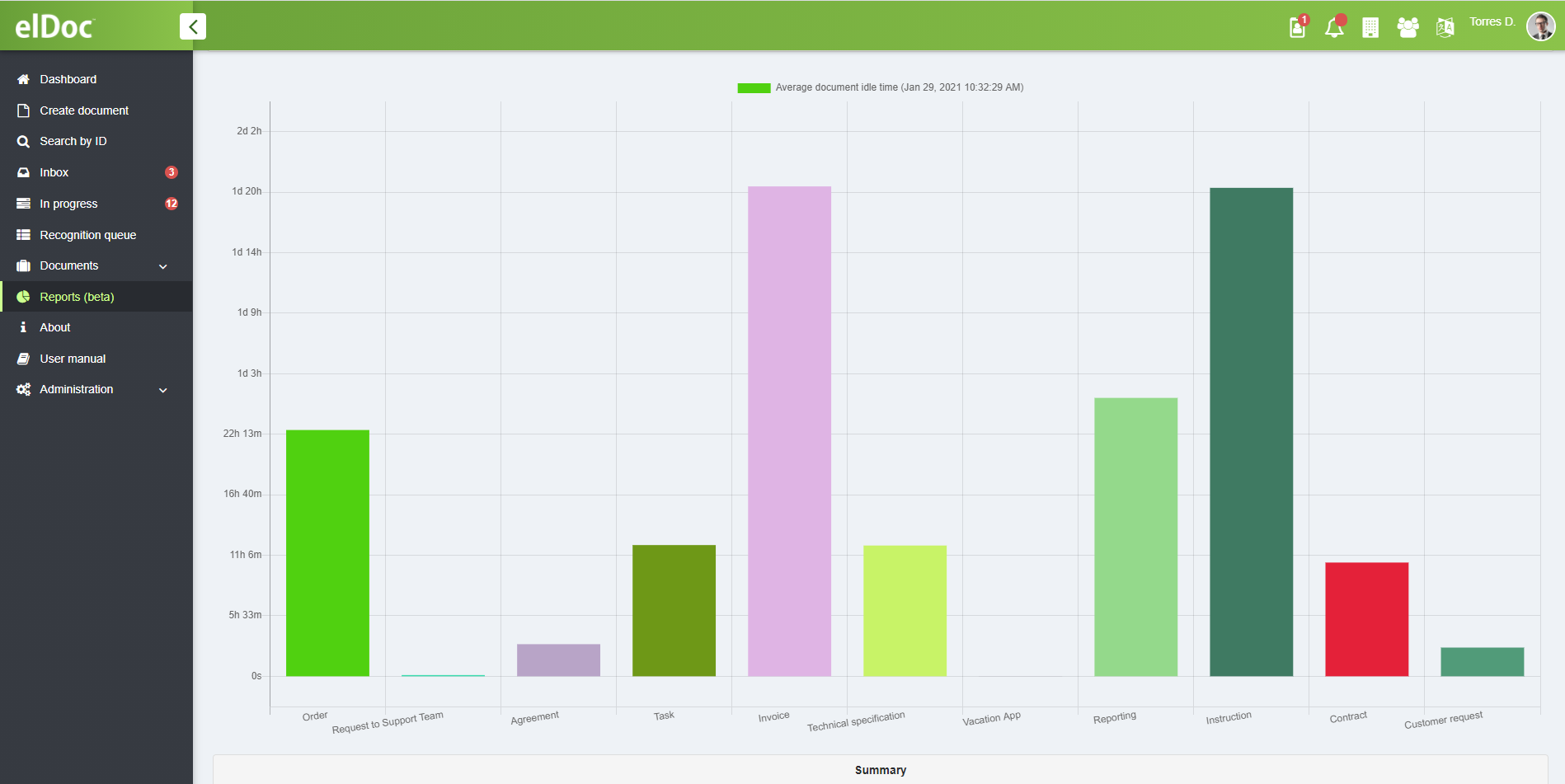 Engage and collaborate from anywhere
Create, review, edit, approve, share documents safely through single platform, collaborate instantly, delegate your authorities, take decision, get access to your documents from any place and device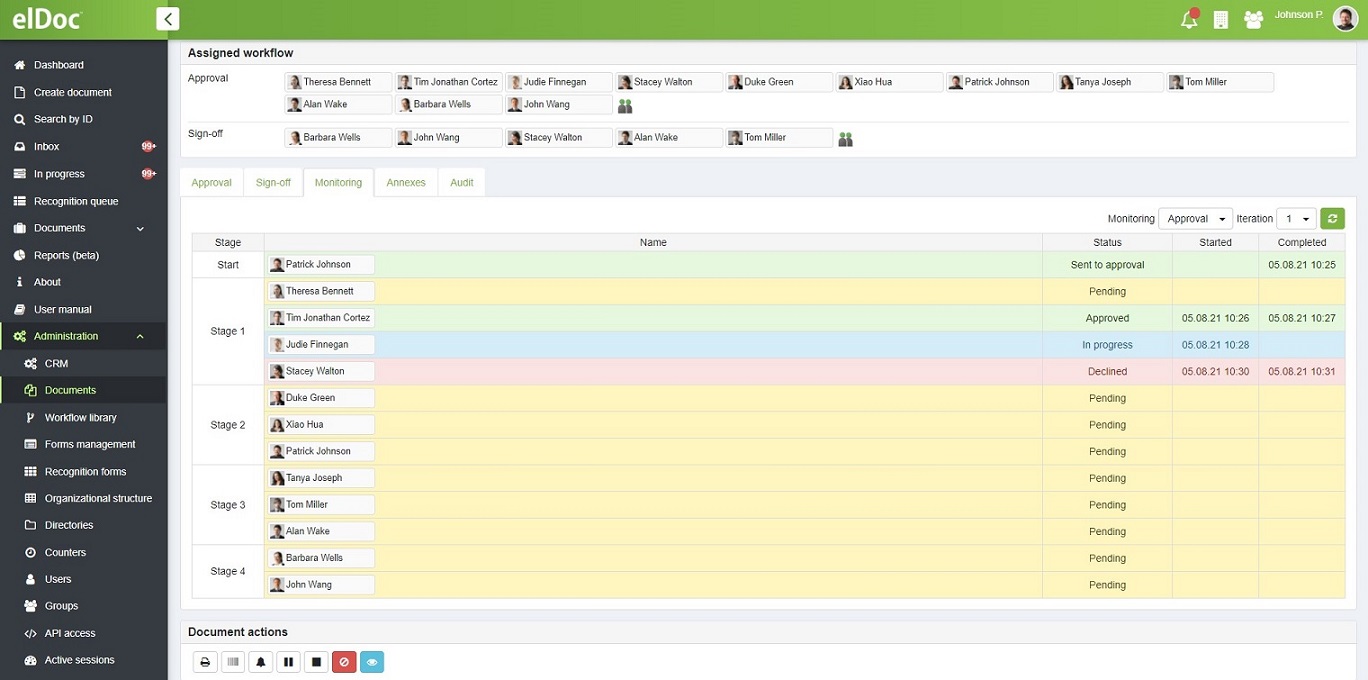 Build your robust Operations from Anywhere
Collaborate instantly with your team members from anywhere, whether you are working from home or you are on the move. Automate your workflows across the company to operate at full productivity
Key benefits of a Cloud based Document Workflow Automation Solution
There are various advantages businesses may obtain via Cloud offering. elDoc Cloud offering delivers the following core advantages vs on-premises deployment but not limited to:
Instant access
elDoc Cloud offering differs from the traditional model in the way that software is already installed and configured for business to enjoy automation benefits from day one
Lower cost
No cost for deployment & configuration. No maintenance cost. No infrastructure cost. Pay-as-you-go model offered by elDoc Cloud offering allows you to pay only for what you are using
Greater scalability
elDoc Cloud offering allows small and medium businesses to scale automation rapidly and deploy automation on a large scale in one click. You may scale automation up and down based on your business needs
Greater flexibility
elDoc Cloud offering provides an exclusive proposition for your business to use the software for the defined period and easily change the subscription package based on automation goals and business demands
Access from anywhere
elDoc Cloud offering provides web-based access allowing subscribers to access the software easily from any location, any device with an aim to manage business operations from anywhere
Access to innovation
With elDoc Cloud offering you are getting instant access to innovative solution by enjoying new features and improvements immediately, without a need to perform software upgrade
Seamless upgrade
in scope of elDoc Cloud offering - the hardware and software updates, deploying new software releases are being performed centrally by the vendor eliminating all the workloads, hassle, and additional efforts from your side
Rapid prototyping
elDoc Cloud offering is always available as a trial that provides the possibilities for you to test the solution, perform required customization and prototype the automation before actual subscription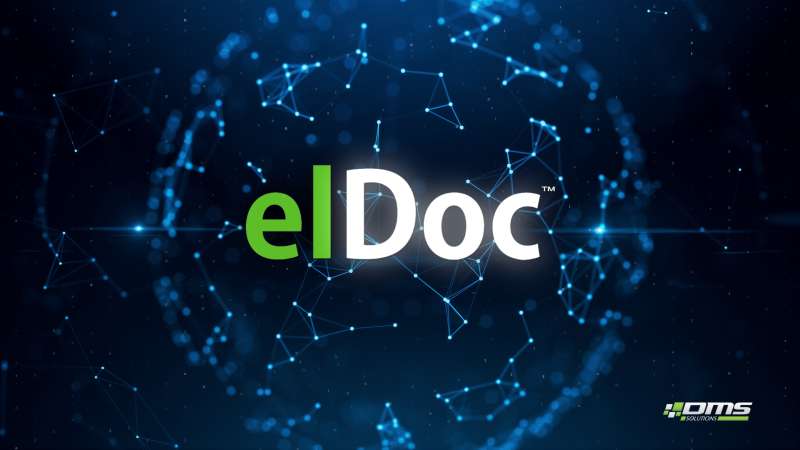 Drive Greater Operational Efficiency
Increase your operational efficiency with "elDoc" - Integrated Automated Platform for Online Document Collaboration, Intelligent Document Processing, Document Workflow Automation and Content Management.
Choose your deployment option (Cloud or on-prem) that best meets your automation requirements!
Don't wait! Contact us to request elDoc demo or drop us a message if you have any questions!