Intelligent Data Capture: take full advantage from intelligent document recognition technologies
Documents are everywhere. Organizations around the globe produce and receive massive volumes of documents every day to perform business operations. Manual document processing is error-prone and generates significant constantly increasing operational cost. Literally, organizations are forced to seek to implement intelligent document processing solutions supporting business to remain competitive advantages and drive further growth.
To pick up a right automated platform that would accelerate digital transformation from day one in a right direction and enable business to scale automation without limitations is one of the key challenges organizations are facing with nowadays. Thus, we find it important to list key consideration points which are vital to go through in scope of choosing the right automated platform for intelligent data capture.
What is Intelligent Data Capture?
It is an integrated automated capabilities powered with cognitive technologies enabling to discover and extract required information / data from scanned and digitally generated documents of any type and nature with further data post-processing, cross-validation, management, and maintenance.
What document types it is possible to extract data from?
Diversified range of document types. Intelligent Data Capture Solution shall not be limited only to capability to extract data from the invoices. To achieve true automation value, organizations shall consider choosing the automated intelligent document processing platform which is document-agnostic what will enable business in its turn to scale automation across different functions and processes. Herebelow, we are listing the most common document types but not limited to the true intelligent document processing solution shall be capable to process and extract data from: Bank Statements, Financial Statements, ID documents, Application forms, Certifications and Diplomas, Company Registry Documents, Declarations, Product Catalogues, Claim forms, Booking forms, Student Transcripts, Travel Documents, Tax forms, Utility Bills, Receipts, Invoices and beyond.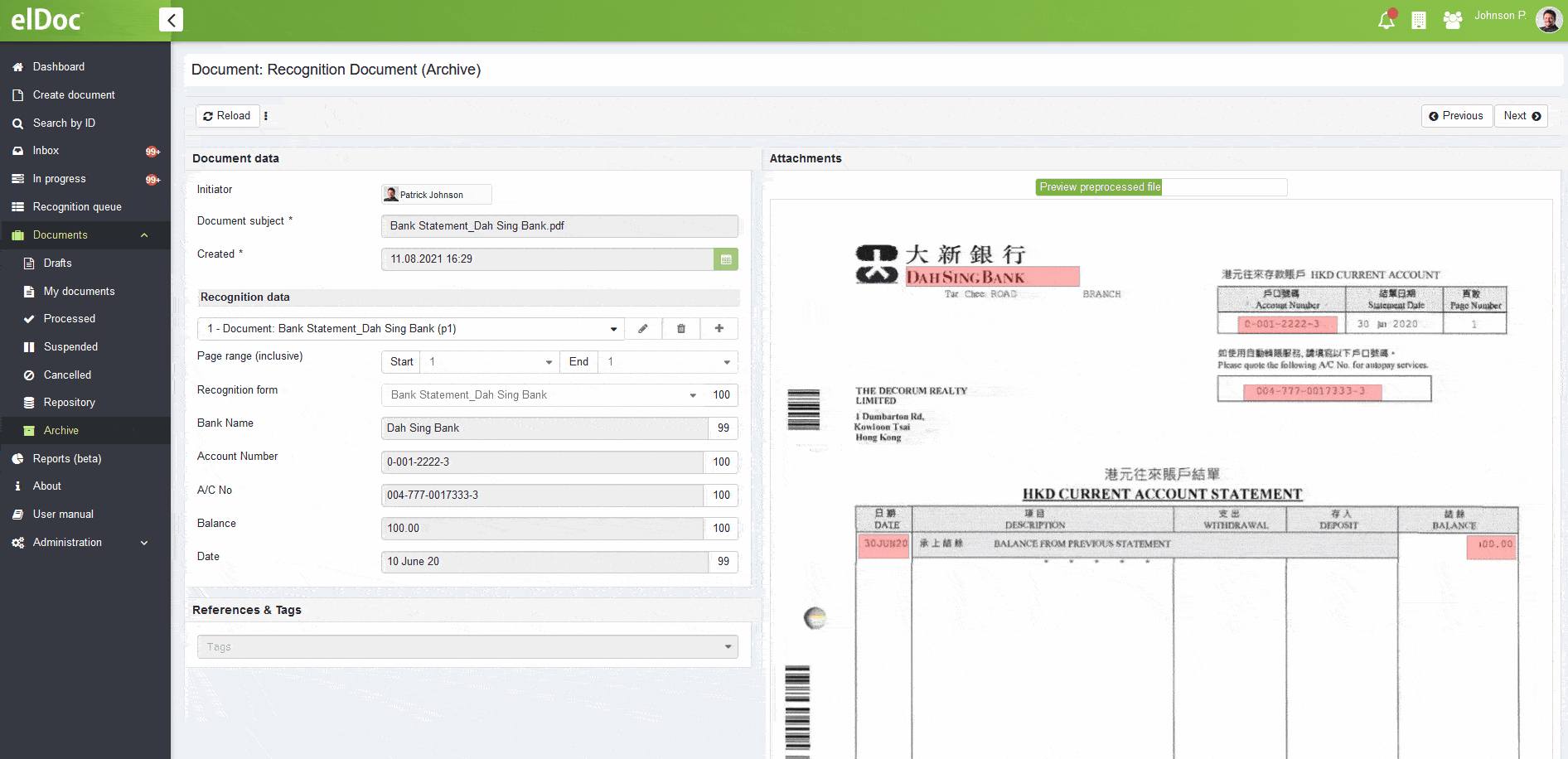 What are the key capabilities of Intelligent Data Capture?
There are numerous diversified automated capabilities shall be available out-of-the-box in true intelligent document processing solution such as but not limited to: image enhancement, automated document classification, batch document processing, document validation, document management, no code document workflow automation, analytics, monitoring, access control, document archiving and beyond. Particularly for Intelligent Data Capture, there are the following key sub-automated capabilities are deemed as highly critical if the organization's goal is to scale automation across different functions and processes:
Multiple Document Types Processing
Automated capability that is designed to capture target data even from one single document file containing different types of documents which are spanning across hundreds of pages.
Diversified document types support
Data capture shall not be limited to extracting data only from invoices. Intelligent Document Processing solution shall be capable to extract data from different types of documents and forms.
Captured data clearance & post-processing
In some cases, the extracted data might not bring much added value for business to perform key operations, thus data shall be unified, cleared, synchronized before further data processing. Data clearance and data post processing enabling to achieve higher straight through processing rate by eliminating human intervention.
Captured data cross-validation & verification
To achieve greater data integrity, the extracted data shall be also cross-validated and verified with values (records) critical for decision-making. Automated data cross validation and verification empowers business to drive digital transformation thoroughly.
Conclusions:
Above listed capabilities are just a tip of the iceberg. Organizations seeking to implement next-generation solutions for intelligent document processing shall consider choosing the automated solution that provides intelligent document processing capabilities out-of-the-box from Day One what will enable steering the business development in a right direction without imposing limitations. Right automated solution for intelligent document processing will help organizations to make most of the technological changes, improve operational efficiency and accelerate growth. True Intelligent Automation shall solve business problems that matter.
Willing to know how Intelligent Data Capture works in practice? – Get elDoc Trial for Free!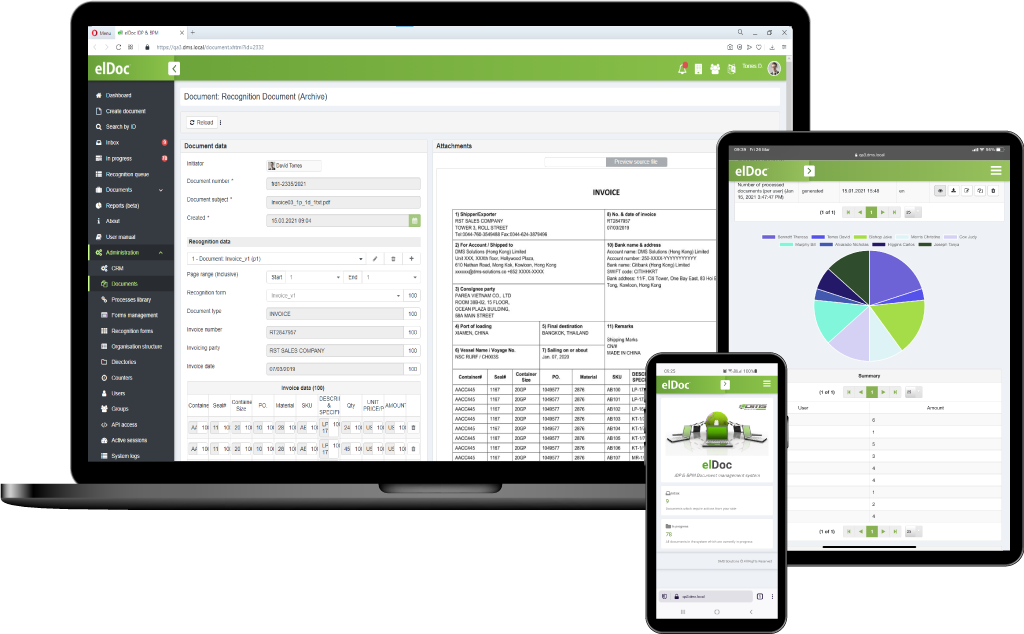 Go beyond OCR with AI
Solve your most critical document processing challenges with "elDoc" - AI-powered Integrated Automated Platform for Intelligent Document Processing, Document Workflow Automation and Content Management.
Choose your deployment option (SaaS or on-prem) that best meets your automation requirements!